Wild Willful South
Now available!
Easily enjoyed as a stand-alone book, Wild Willful South is the 2nd book in the series of a collection of true "Wild Willful" mystical tales which focuses on one southern man born to witness the draconian changes from the old south to the new. Ride along in these wild and wooly tales of history, mystery, the paranormal, and the terrifying. You will be amazed by these 32 bizarre and sometimes inspirational tales of the impossible becoming reality, where God is still in control and prophecy comes alive. Entertaining like Animal House, The Dead Zone, and The Butterfly Effect.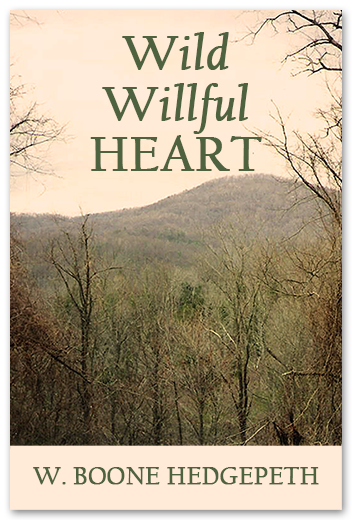 Wild Willful Heart
"The memoir of one man's apparently superhuman life."  – KIRKUS
Get a fast moving, hard rockin', supernatural memoir with heart stopping paranormal suspense, soul crushing conflict, with incredible revelations leading to mind bending conclusion! This story was 18 years in the making, and a more entertaining read in nonfiction you will not find this year! This haunting story is perfect for anyone that wants a fast, informative, comical look at apex spiritual warfare in the real world! This ain't got nothing to do with what your momma and daddy, the schools, or anyone ever warned you about! If you have family struggling with mental or spiritual oppression, this book will address those issues!